Sebuah grup idola Kpop tidak hanya dikenal dengan kemampuan bernyanyi namun juga kemampuan mereka dalam menari. Itu sebabnya di setiap tarian-tarian mereka yang energik dan menarik pasti ada sosok koreografer di baliknya.
Tak terkecuali grup asuhan SM Entertainment, EXO. Dikenal dengan koreografi yang energik dan ciamik, siapa sangka kalau ternyata di balik itu semua mereka dibantu oleh salah seorang koreografer profesional yang tidak hanya turun tangan dalam membuat koreografi pada setiap lagu EXO, tapi ia juga membantu artis-artis SM lainnya.
Perkenalkan Kasper, koreografer EXO yang tidak hanya jago menari tapi juga memiliki wajah yang rupawan layaknya seorang idola Kpop, sehingga banyak penggemar Kpop dan EXO-L yang juga menaruh perhatian mereka terhadap koreografer kelahiran 26 tahun silam ini.
Pemilik nama Kim Tae Woo ini seringkali berkontribusi dalam setiap lagu-lagu EXO khususnya pada koreografi. Seperti "Call Me Baby", "Ko Ko Bop", dan bahkan lagu milik Lay "What U Need".
Selain sebagai koreografer bagi member EXO, Kasper juga sangat dekat dengan para artis SM lainnya. Kedekatan tersebut ia pamerkan lewat beberapa foto yang diunggah melalui akun Instagram pribadinya.
Berkat wajah rupawan bak seorang idola serta kemampuan menarinya yang patut diacungi dua jempol, akun Instagram Kasper langsung diikuti 1 juta followers. Dirinya bahkan pernah tampil pada acara televisi Star King.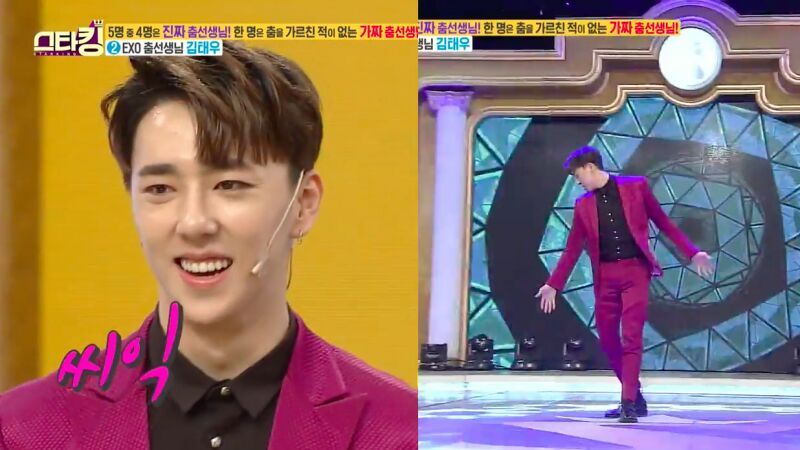 Hmm, melihat bakat dan ketenarannya sekarang akankah Kasper menjadi the next idol of SM Entertainment di masa mendatang?